Whatever the size of your project, a high quality floor cleaning machine is essential to cleaning the floor professionally, without damaging the floor, tile or substance underneath. At Tilemaster, we have a range of floor cleaning machines suitable for every project, and every budget.
What type of floor cleaning machine do I need?
A machine for most floor types…
The TileMaster 40 –  uses a powerful combination of a unique high-speed orbital motion and a large range of cleaning pads any user can clean (even a novice!).
What will it clean?
The all-in-one machine is perfect for a range of different floors that need cleaning: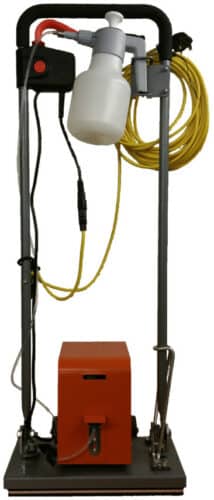 Karndean
Vinyl flooring
Linoleum
PVC
Rubber
Other hard floors.
With this might machine, tiles and grout cleaning becomes easy and polishing natural stone is a simple and achievable task. Watch the machine in action here.
Price?
For sanding and polishing…
TileMaster Barbarian Wood & Stone Machine – a machine that is as tough as it sounds.
The TM Barbarian has been designed for heavy-duty applications for Full Wood Sanding and grinding,& polishing Marble and Stone. It is the perfect floor machine for refinishing and polishing of wood, marble, concrete granite and stone.
What Will it Clean?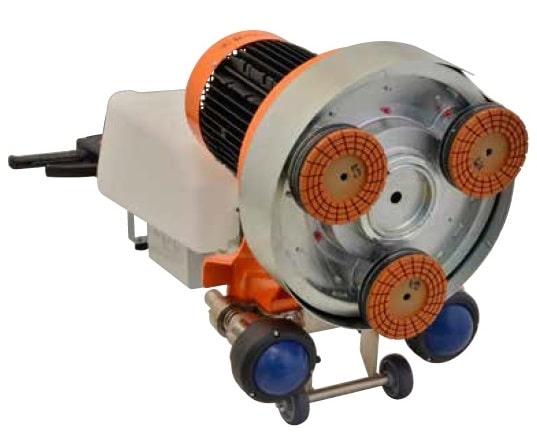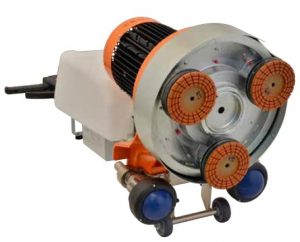 The TM Barbarian has been designed for heavy-duty applications for wood sanding and stone grinding and polishing
Innovative 4hp motor it is a powerful mono-rotary cleaning machine
Powerful 2900 Watt variable motor allows it to sand wood at the lowest speed and then grind and polish stone with the higher speed
Thanks to the great range of accessories available it can solve any problem in the most economical way.