Case Study: Tile Master Polish Marble Floor in Cardiff
Location: Cardiff
Contractor: Tile Master Cardiff
Specification
Surface Treated: Internal Marble Kitchen Floor
Job History
This marble floor in Cardiff need to TLC and maintenance to bring it back to life
Many marble floors come polished which mean they have a high mirror shine.  This look is very popular in hotels, offices and private homes.  To keep the high shine looking it's best, marble floors need to be polishing and maintained.  How often depends on the amount of traffic, wear and number of spills and damaged created.
We have some hotels and customers like Selfridges who get us in each month for a maintenance clean.  But most private home we see every 6 or 12 months or even longer.
This Marble floor had lost its shine over time and need a number of processes to deep clean it and restore the shine.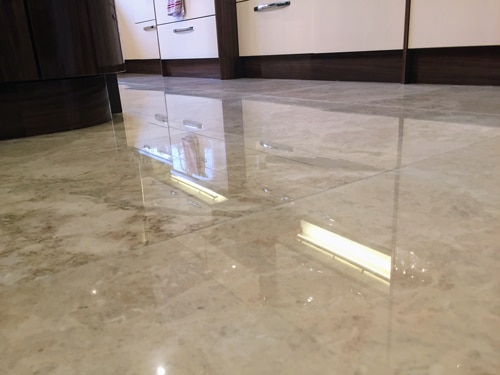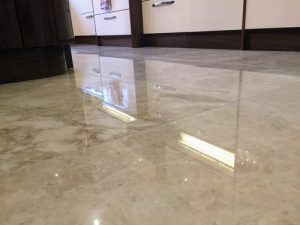 Marble tiles are polished using a series of diamonds pads which range from 60 grit up to 3000.  You then use a polishing powder to give then finish and achieve the wonderful high mirror shine  the picture above is a marble floor in knutsford manchester that we polished.
Depending on the damage will depend on which grit you start are. We have 3 different processes to remote scratches and damage
Top Biggest Benefits:
Restore Surface shine (matt, gloss, high shine)

Clean and Seal

Diamond Polishing

Grout Cleaning

FREE Bottle of Floor Cleaner (last 6 months)

FREE Demo Available
We specialise in cleaning all types of hard floors including tile, stone, slate, Amtico, marble, Limestone, sandstone, travertine and more.
At CSB, our years of experience and dedicated craftsmanship enable us to bring you beautiful stone, tile and hard floor cleaning every time.
Interested? Call us to Book your FREE stone or tile floor demo now!
We also Restore Slate Floors in Cardiff