Case Study
Tile Master Remove Acid Etching From Carrara Marble Floor & Vanity – Prestbury
Location: Prestbury, Cheshire
Contractor: Tile Master Cheshire
https://tilemaster.co.uk/marble-floor-polishing-cheshire/https://tilemaster.co.uk
Specification
Surface Treated:
Marble Kitchen Floor
Job History
We were contacted by a customer in Prestbury Cheshire saying that some cleaning fluid had leaked out of the carton and onto her recently installed Carrara Marble floor which has changed the colour of the stone. We decided to call by and see what the issues were, what had happened it the acid in the bathroom cleaner had etched the stone quite badly and taken the natural colour out of the stone and made it lose its shine.
Client Requirements
The customer required the following from the contractor
1) Remove all acid etching
2) Sealed surface to protect against everyday spillages
3) Re-polish the floor to restore the high shine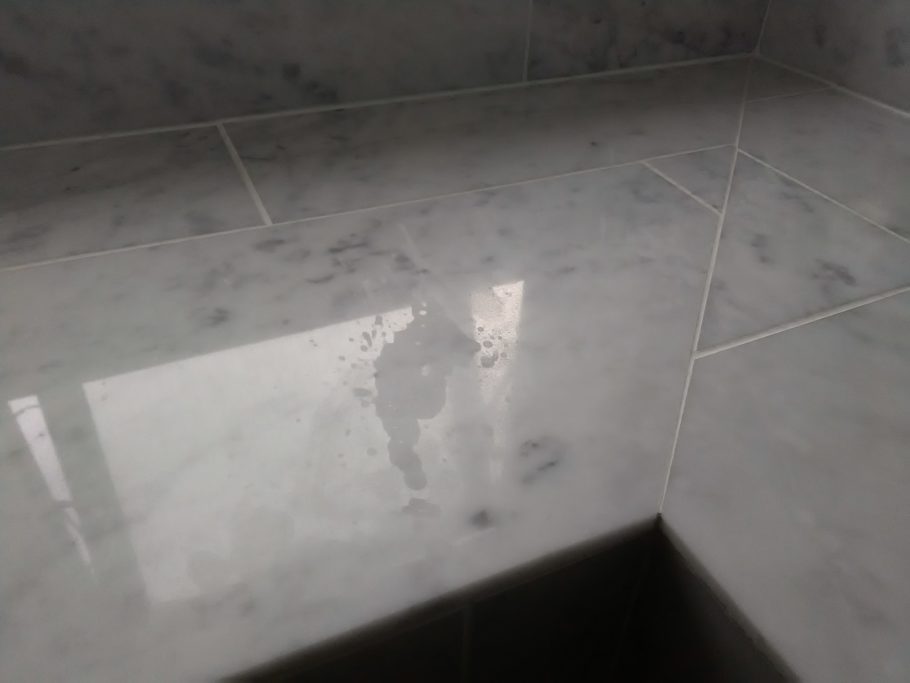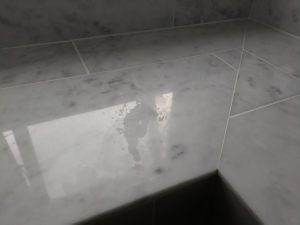 Tile Master Specification
Using diamond technology we were able use the TileMaster diamond pads starting at the lowest grit working our way though the grit stages in the affected area until we watched the shine level of the rest of the room. Once that was done we gave the whole floor a thorough clean so that it was ready for the final seal.
Using TileMaster Polished Stone Sealer we were able to seal the whole floor protecting against and water and oil spillages in the future, by using this sealer it also helped to make the natural colour of the stone really stand out without seeing any of the etching marks.
Before and After Pics of the Job