Description
Tile Master filler is one of the best ways to repair marble, travertine, and limestone.  Using the cream or white filler to call fill cracks and holes to a high standard.  Also you can mix the filler with the Colour tints to make bespoke colours.    Perfect to get a great colour match on most classic natural stones like travertine or limestone tiles.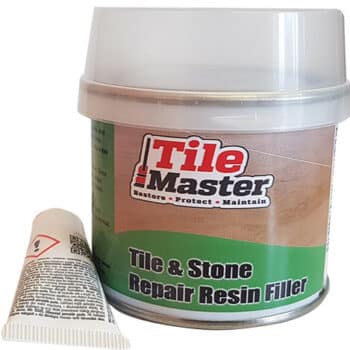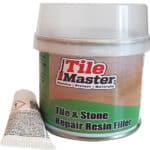 Work Great With
Marble
Limestone
Terrazzo
Travertine
Quarry Tiles
Ceramic & Porcelain
Any hard tile or stone surface
The stone filler is a mastic made on polyester resins, which is possible to polish in line with the current shine on your tiles.  It is mainly used for gluing and filling all types of travertine and natural stones.
The Filler can be applied using our simple step by step guide. 
Filler is supplied in two parts. 
Part A – Filler
Part B – White Hardener