Description
What will it Seal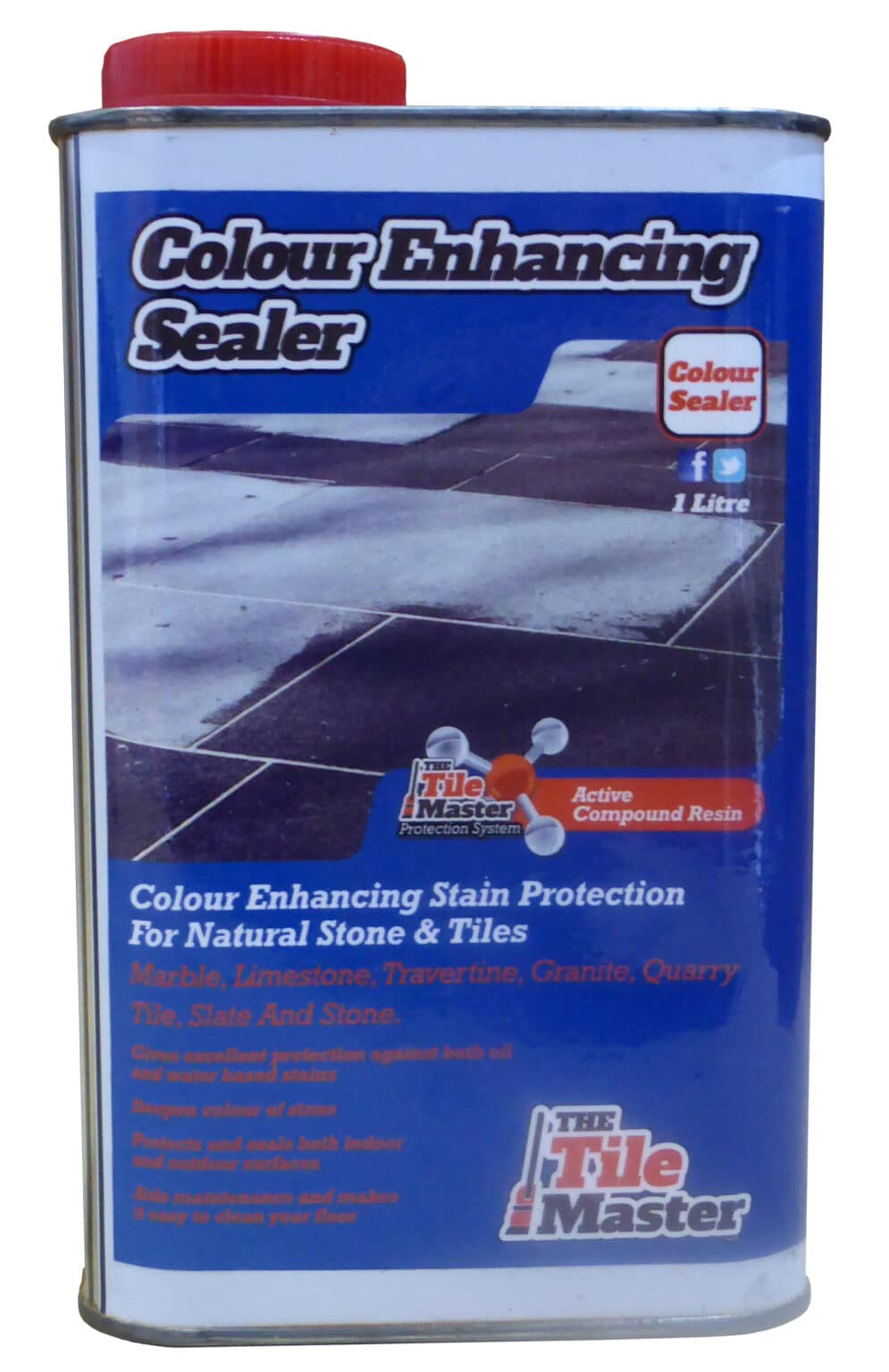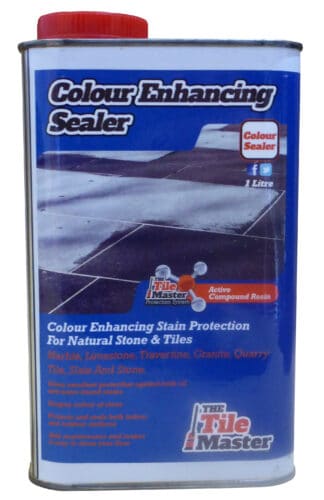 Colour Enhancing sealer is ideal to seal, protect and enhance the colour and natural beauty of your natural stone
It gives great stain protection on Marble, Limestone, Travertine, Granite and Absorbent Stone.
Using The Tile Master" Active Compound Resin" Protection System, your tiles are protected from dirt, grime
It also protects against daily food spills with our invisible and breathable sealer.
Warning: Does not protect stone from acid or chemical damage, surface wear or scratching. Does not form layers or films and does not create a shine. Creates a permanent colour change (always pre test a small area)
Where to use
Perfect for use on your floors, walls, wet rooms & worktops in your Kitchen, Hall Way, Bathroom, Patios, Swimming Pools or anywhere around your home or garden to protect and enhance natural stone.
Benefits
Enhances the natural colour of the stone and tile
Gives excellent protection against both oil and water based stains
Protects and seals both indoor and covered outdoor surfaces
Easy to apply and Ready to USE
Deepens the colour of every surface types
Aids maintenance and makes it easy to clean your floor