Porcelain Tile Kitchen Deep Clean
100+ m2 of newly installed anti-slip textured porcelain with grout haze cleaned within a day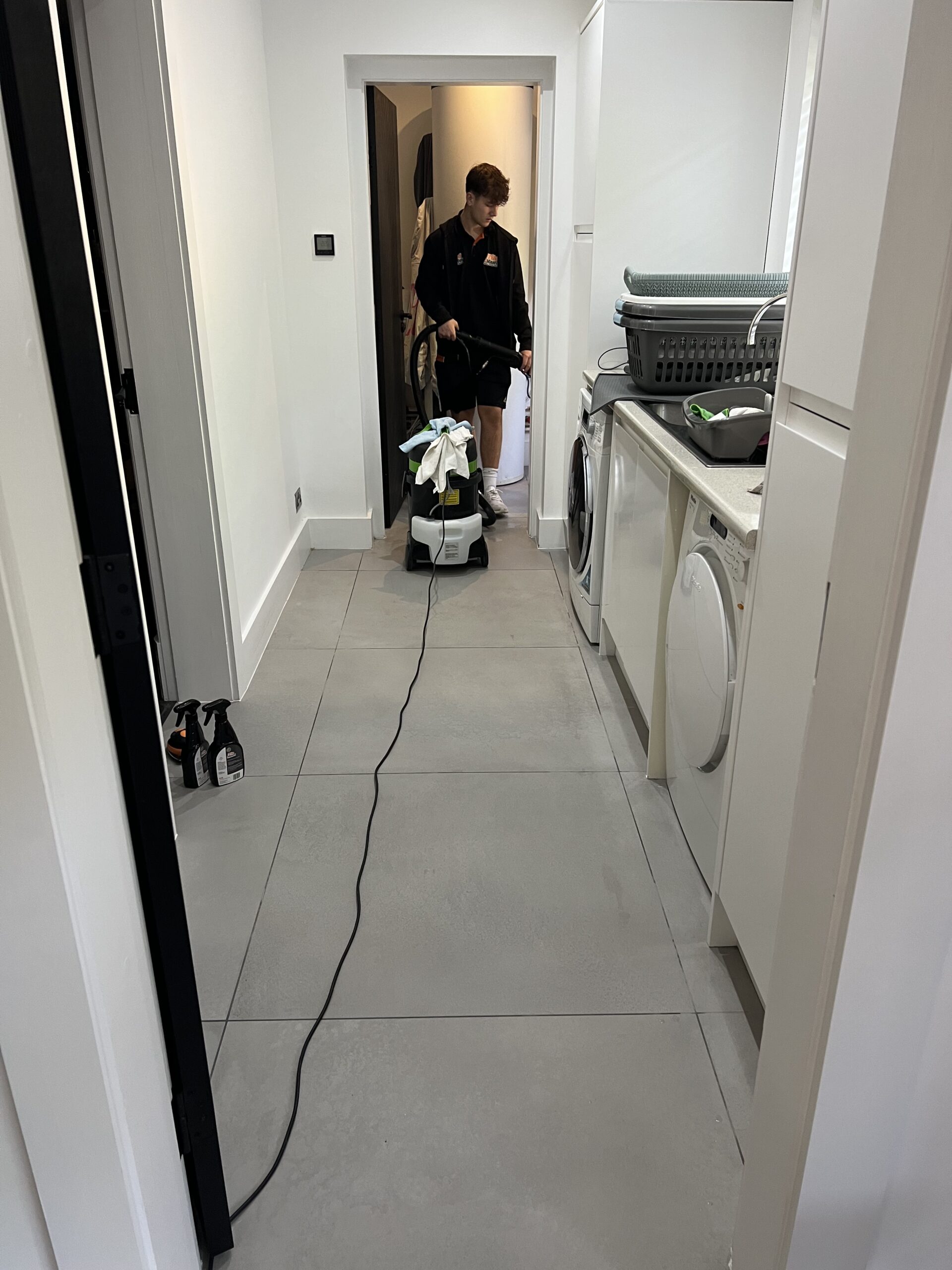 Help the tiling contractor remove the grout haze from the textured porcelain tiled area.
Due to the texture of the anti-slip tile, the contractor was struggling to remove the stubborn grout residue left behind from installation.
Help with the removal of paint and plaster that has become ingrained into the floor 
Remove the grout haze without damaging the grout lines

Ensure the grout lines were not flooded to

cause discolouration

Create a stress free

cleaning program
We showcased the TileMaster's
extremely easy system. The ease of use of the machine, the simple charts to follow and the backup of great products and support and proven results.
The contractor was able to use the TileMaster 40, purchase the products and pads needed for the job and follow the svstem which guaranteed results
Machine
TileMaster 40 & TileMaster 40 Scrubber
Drier
TileMaster Wet Vac
Solution
Cleaner Number 4
First Wash Grout Removal
Cleaner Number 1
Tile & Stone Stripper – for Paint removal
Pads
Pad B – for Grout Haze
Pad A – for general clean
Grout Brush 
"Posted on Tilers community the other day about grout haze being stubborn, loads of people recommending Tilemaster-Global. I got in touch with Mark and he was out within the hour giving me a demo with the TileMaster 40 machine. The results were very impressive and pics speak for themselves.
Would highly recommend them."
Not sure if we can help. Why not book a free demo on you're floor and see how our team can help you. For more information, get in touch.
Open a Trade account
Complete Cleaning Systems For Trade